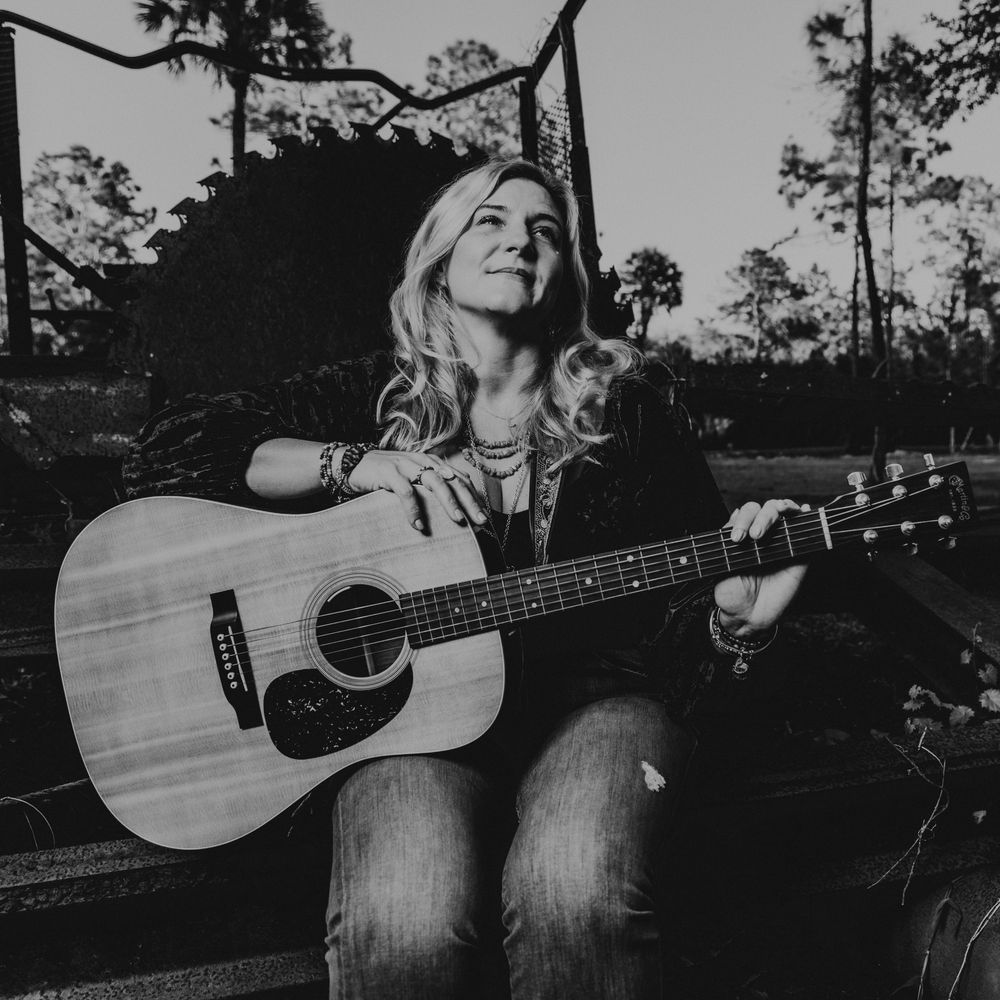 Sarah McCulloch is a Country/Americana Singer-Songwriter whose sweet, yet sultry, voice pierces right through the lush traditional country production on her latest album, Sawmiller's Daughter. The songwriter's emotive and nostalgic lyrics showcase her knack for timeless storytelling that transports the listener right into the center of the narrative. 
Sawmiller's Daughter has garnered thousands of streams and is attracting attention both locally and across the pond in Europe. Americana UK reviewed the album, stating that "Sawmiller's Daughter combines a modern vibe with traditional sound, and McCulloch's voice is more than able to convey her finely wrought lyrics." Lonesome Highway raved "McCulloch allows her southern roots to shine through in her vocals. A real breath of fresh air in these days of country crossover and genre blending."
Produced by Jim Bickerstaff (Widespread Panic, Loretta Lynn, Chuck Leavell, Gladys Knight) and written entirely by McCulloch except for, "I'm Just An Old Chunk of Coal" written by legendary outlaw songwriter Billy Joe Shaver, Sawmiller's Daughter is an evocative collection of stories rooted in strength, spirit and family. The album was recorded at East Avalon Studios in Muscle Shoals, Alabama and features widely acclaimed musicians including Pat Severs, Kelvin Holly, Clayton Ivey, John Willis, Bob Wray, Terry Feller, Stan Geberer and Donny Carpenter.
Sawmiller's Daughter was a labor of love. The production of the album was postponed due to COVID, as well as McCulloch's divorce and cross-country move back to South Florida after living in the Western New York area for over a decade. "Like so many songwriters, I played the adversity to my creative advantage," says McCulloch, "This album was written and re-written . . . the songs weren't done until I had the experiences I needed for completion."
Born in Miami, Sarah was raised in the Big Cypress Swamp in a house her family built with hand milled cypress from her Father's sawmill. Sarah was homeschooled for most of her formative years and drew songwriting inspiration from her colorful childhood, surrounded by the Seminole Tribe and Florida pioneers. "My father was a force of nature, he was a pioneer who thought outside the box and was always growing spiritually," says McCulloch. "He taught me the meaning of hard work and perseverance." The title track of the album pays homage to that sentiment as well as McCulloch's unique upbringing and country roots. 
McCulloch's debut album, Strawberry Moon (2018), received radio airplay in the U.S. and internationally, as well as amassed glowing reviews from notable publications including No Depression Magazine and Gashouse Radio. In 2018, Strawberry Moon gained top recognition as a nominee for Country Album of the Year at the Independent Music Awards in NYC in the Country category, in which McCulloch was the only female artist to be nominated. 
After living in upstate New York for over a decade McCulloch has returned to her homeland of South Florida. With a spirit of relatable honesty, fervor and warmth, she continues to build a solid foundation to share these life stories. "Songwriting has been a transformative power for me. It not only helped me heal but transition to a new life.   I'm most proud of my Florida songs, "Sugartown," "Sawmiller's Daughter" and "29 South." They were all born out of homesick blues for my home state and have drawn me the most attention . . . . so far. "
From coffee shops and theaters to tiki-bars and festivals, McCulloch is enthralling audiences far and wide with her personable musical mosaic and unforgettable voice married with meaningful songs. In the Fall of 2021, McCulloch signed with Lady Savage MGMT & PR. Sawmiller's Daughter was released on Earth Day, April 22nd, with accompanying visual content. Follow Sarah on her Youtube Channel, Facebook (Sarah McCulloch Music), Instagram (@sarahmacsongs) and visit www.sarahmacmusic.com for all the latest updates and info about upcoming releases!